Connecticutweddinglimoservice.com Company is the first thing that should pop into your head when it comes to finding transportation solutions for any occasion or significant event that is coming up. If you need a safe, not too expensive, and safe way of traveling for your next business trip, airport ride, night out, wedding, birthday, prom, super bowl, bachelor party, or any other occasion, then Connecticutweddinglimoservice.com is the company that you should choose.
You understand from the company's name that we offer elite limo transportation in Connecticut. Still, suppose by any chance you or your friends/relatives need a limo anywhere in New Jersey, New York, Delaware, Florida, Pennsylvania, Miami, or South Florida. In that case, you can call us any time, day or night, for a price quote or to book a sedan car/limousine. We have several offices in all these states, so you can undoubtedly count on our help, opting for reliability, security, comfort, the best prices, limousines, and the most friendly drivers.
Connecticutweddinglimoservice.com was founded more than ten years ago under another name and recently was renamed into a Connecticut wedding limo service. But the changes that the name suffered did not influence the quality of the provided services, or maybe it did, but only in a good way. Our baggage of experience helped us improve all our service divisions: the customer service support, limo fleet, driver's staff, and management department. This is one factor that justifies the high level of service and professionalism. By making a deal with our company, you get a   punctual, reliable, and trustworthy partner offering great transportation solutions and meeting all your requirements.
Connecticutweddinglimoservice.com is very proud to present our fleet of sedans, luxury stretch limousines, SUV stretch limousines, and even party buses – that as a package with a reliable and professional chauffeur, a team of customer services assistants that help you in any case of emergency and keep informed about everything, incredible amenities like GPS systems installed on every limo.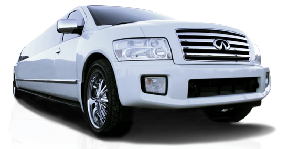 Limousines like: Hummer H2 Transformer, Cadillac Escalade, Dodge Durango, Ford Expedition, Lincoln Stretch, or Range Rover can be admired in one of the most extensive showrooms of Connecticut, Connecticutweddinglimoservice.com Company one. LCD flat TV screens, changing-color lasers, iPod connections, CD / DVD players, Strobe and Lava lights, neon lighting throughout the limousine, and much more are simply waiting for you to come and taste the luxury that these gorgeous limousines have to give.
Connecticutweddinglimoservice.com Company can satisfy every and all of your requirements when it comes to transportation. Feel free to call, visit or even go and see what we have to offer you for the best and most affordable prices in America. For further details, you can see the "Prices" compartment or call to speak and request a quote from one of our friendly operators. They will also provide you with availability information and even offer you a special offer.
Are you searching for a vehicle that could capture everyone's envying looks while you and your friend roll up in a fancy limousine to one of the hottest events so much expected? Connecticutweddinglimoservice.com Company has exactly what you are looking for! More than 20 sedans, stretch limousines, and pulled SUV limousines are waiting to give you a ride in the most luxurious way ever. We are experts in providing the best Super Bowl limo services because we support and understand your need better than anybody. We guarantee your journey in one of our limos will be as comfortable as stylish. You have to choose us and then allow us to care for the rest.
Make sure that your event will remain memorable with Connecticutweddinglimoservice.com Company. You can listen to music, relax, and talk with your friends in the cozy SUV Limousine while the chauffeur leads the way to the required destination in maximum comfort and minimum time.
We guarantee the highest quality of service, professional and courteous drivers, and the latest vehicles fully equipped for your adventures, all in maximum safety!
Our luxury limos are well maintained and equipped with amenities like TV / DVD / VCR systems, CD players, flat LCD screens, satellite radio, air conditioning, tinted windows, and privacy partition for convenience, luxurious interior with a fully equipped bar. We're available 24/7 and always ready to meet all your transportation needs.
Connecticutweddinglimoservice.com Company will pick up in Connecticut, Miami, Maryland, Pennsylvania, New Jersey, New York, South Florida, and other states.